U

Film protettivu PU

hè un film prutittivu funziunale fattu di film PET trasparente cum'è substratu, rivestitu di cola poliuretanica da una parte, è laminatu à u fondu di u film di liberazione. Hè adupratu principalmente per a prutezzione di prucessi à alta temperatura di pannelli LCD, è prutezzione di spedizione di pannelli ITO è vetru.
UChinese name of Film protettivu PU is polyurethane, which is a general term for macromolecular compounds containing repeating carbamate groups (NHCOO) on the main chain. It is formed by addition polymerization of organic diisocyanate or polyisocyanate and dihydroxy or polyhydroxy compound. In addition to urethane, polyurethane macromolecules can also contain ether, ester, urea, biuret, allophanate and other groups.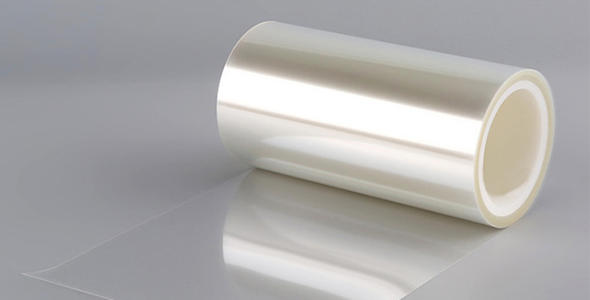 Chì ghjè u rolu diPellicola protettiva PU colla?
1. Prutezzione superficiale di i prudutti ottichi;
2. Film di prutezzione di a superficia per lenti di telefuninu, polarizatori, specchi ottichi LCD, pannellu LCD, prutezzione di prucessu di schermu tattile, traspurtadore tempuraneu dopu a mudellatura di materiale optoelettronicu;
3. Prutezzione di e finestre di visualizazione di prudutti elettronichi cum'è telefunini mobili, PDA, è urdinatori di tavuletta.
Uadvantages of Pellicola protettiva PU collasò:
1. Usurface is flat and smooth, the exhaust performance is good, and the adsorption performance is good;
2. Uadhesive layer has good chemical resistance, does not contain silicon components, and does not transfer silicon;
3. Bona prestazione di incollatura, senza codda residuale à alta temperatura, viscosità stabile;
4. Bona resistenza à u clima à alta temperatura generale è umidità;
5. Dopu sbuchjulatu, ùn ci hè nè colla residuale, nè traccia, nè nè nebbia bianca;
6. Materiali altamente trasparenti assicuranu una qualità di stampa in alta definizione;
7. Pruduttu in l'attellu di purificazione, rivestimentu senza polvere, alta pulizia, è eccellente prestazione d'aspettu.